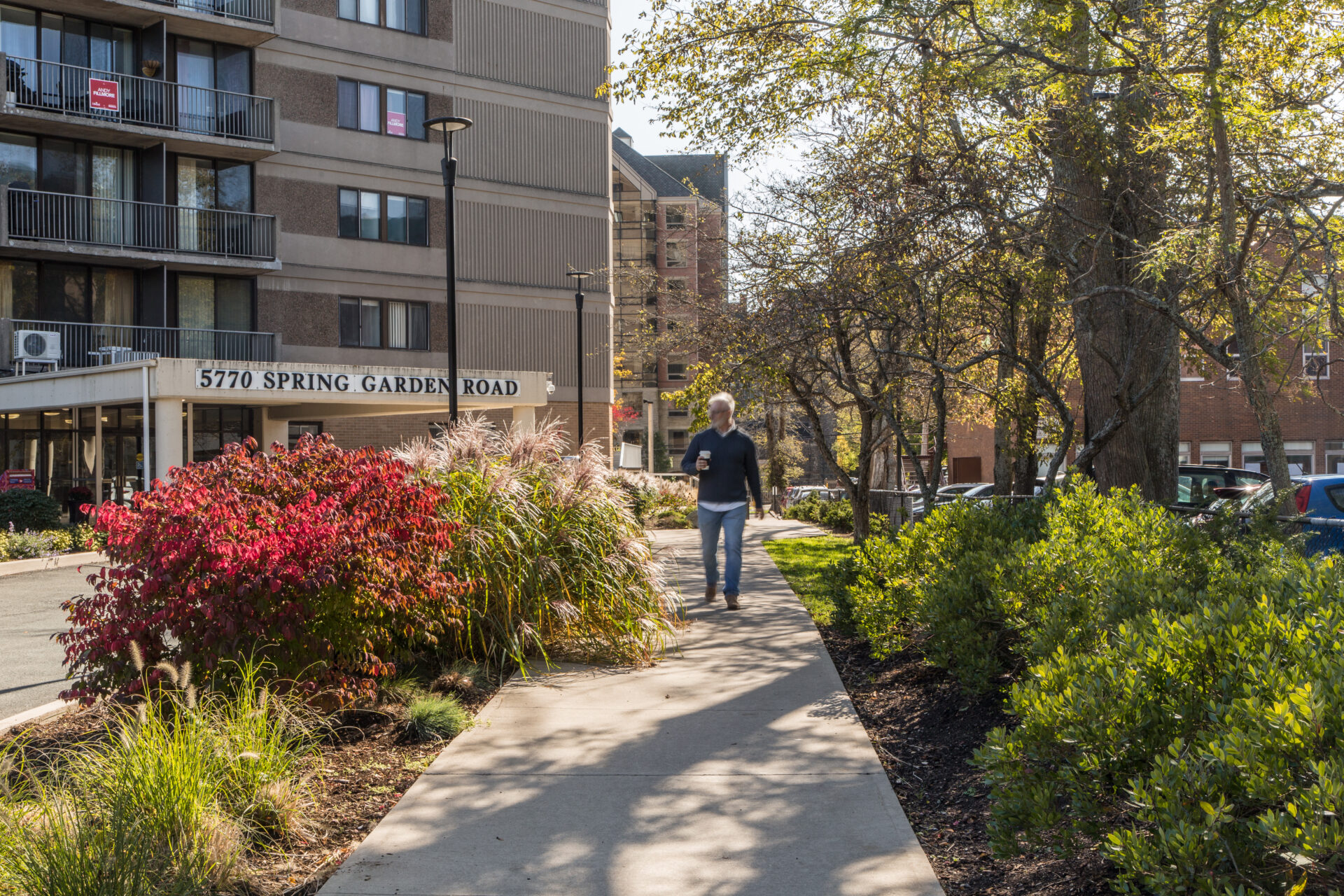 Replacement of a waterproof membrane led to a complete renewal to the base of this 1970's apartment tower. Outside! developed the plan to convert old tennis courts to community gardens and created age-friendly paths and seating areas. The project includes a dog run, edible plant garden, pool lounge area, gazebos, new lighting and a two-tiered terrace on the sunny side of the building.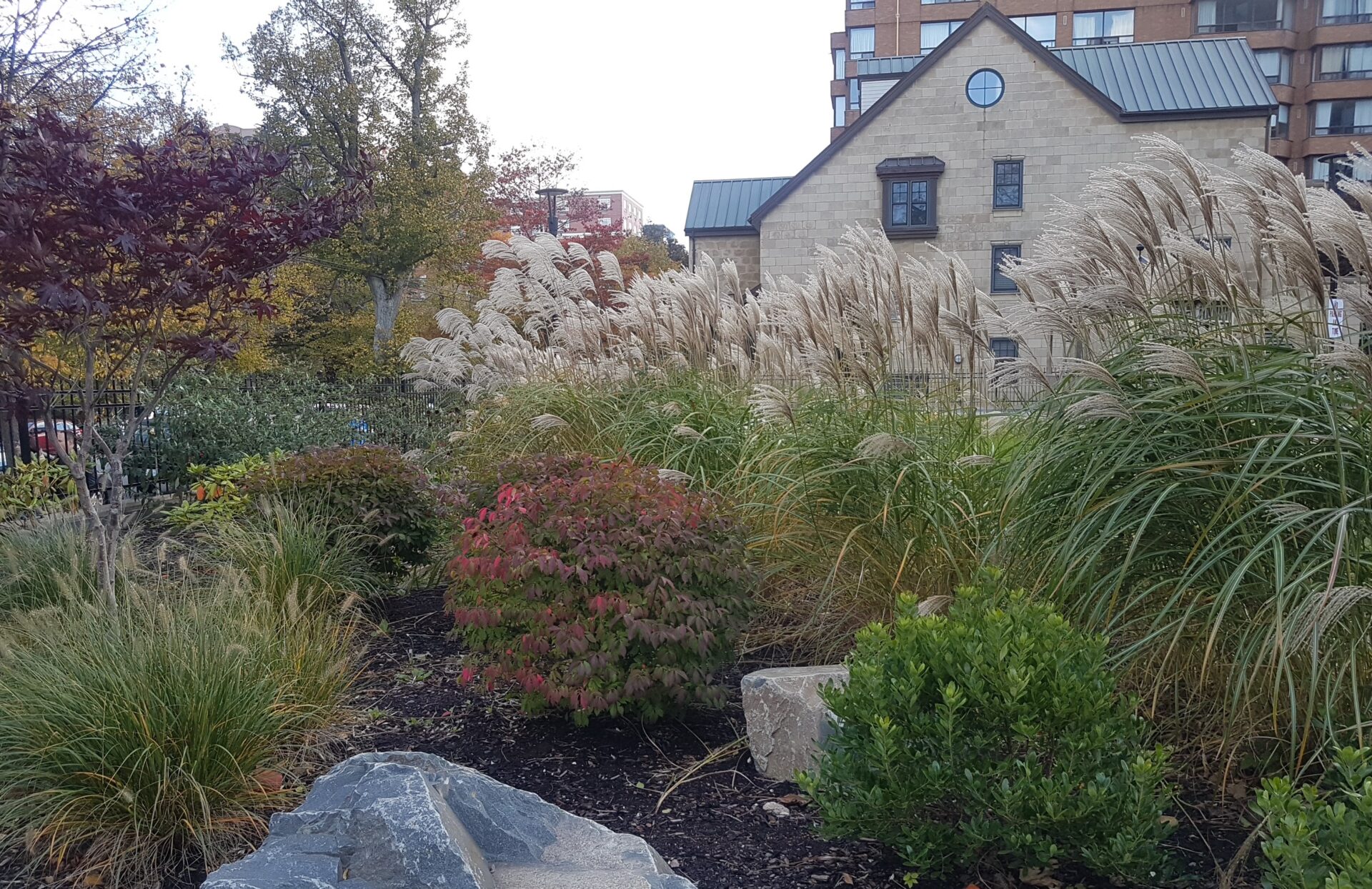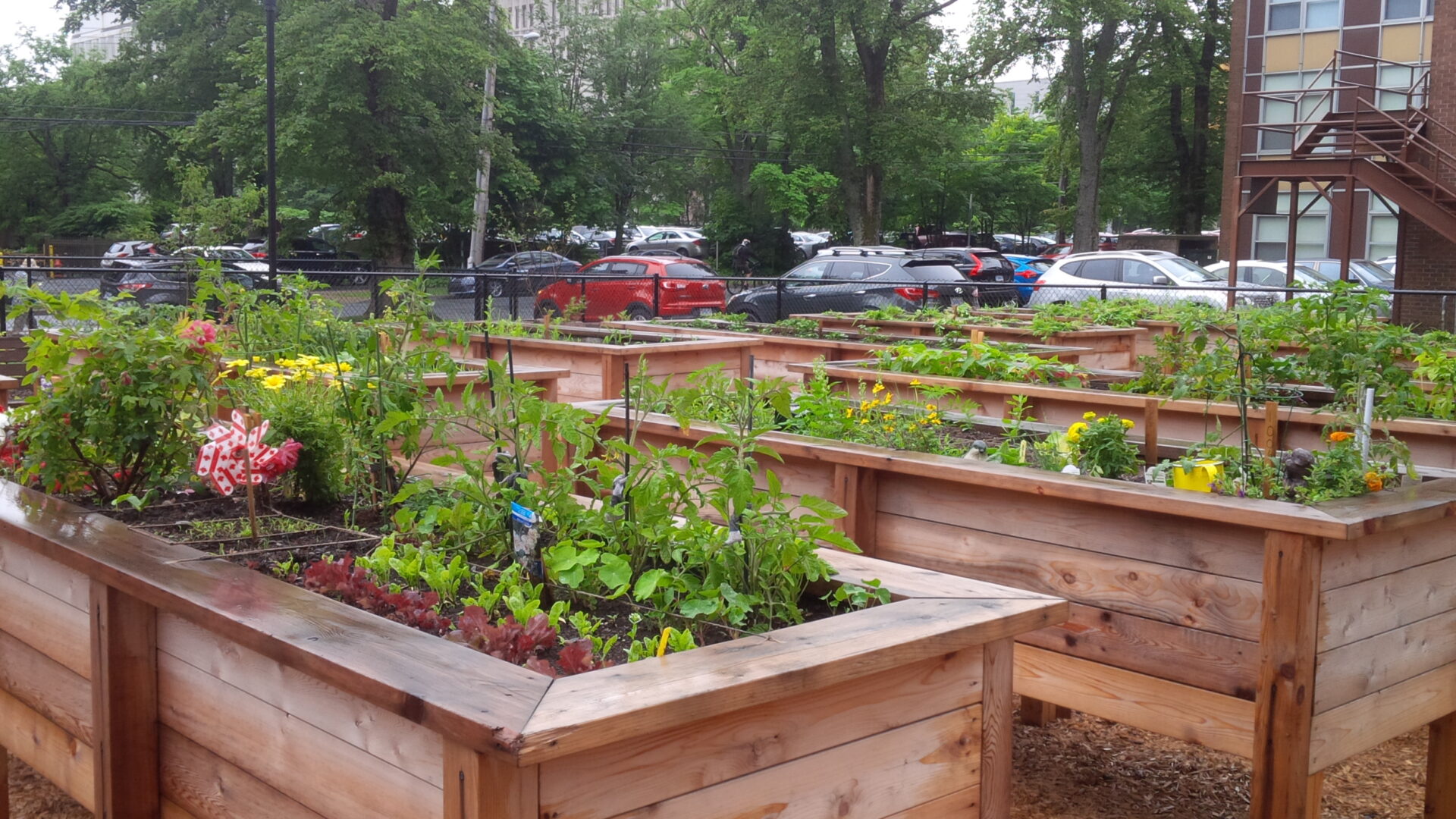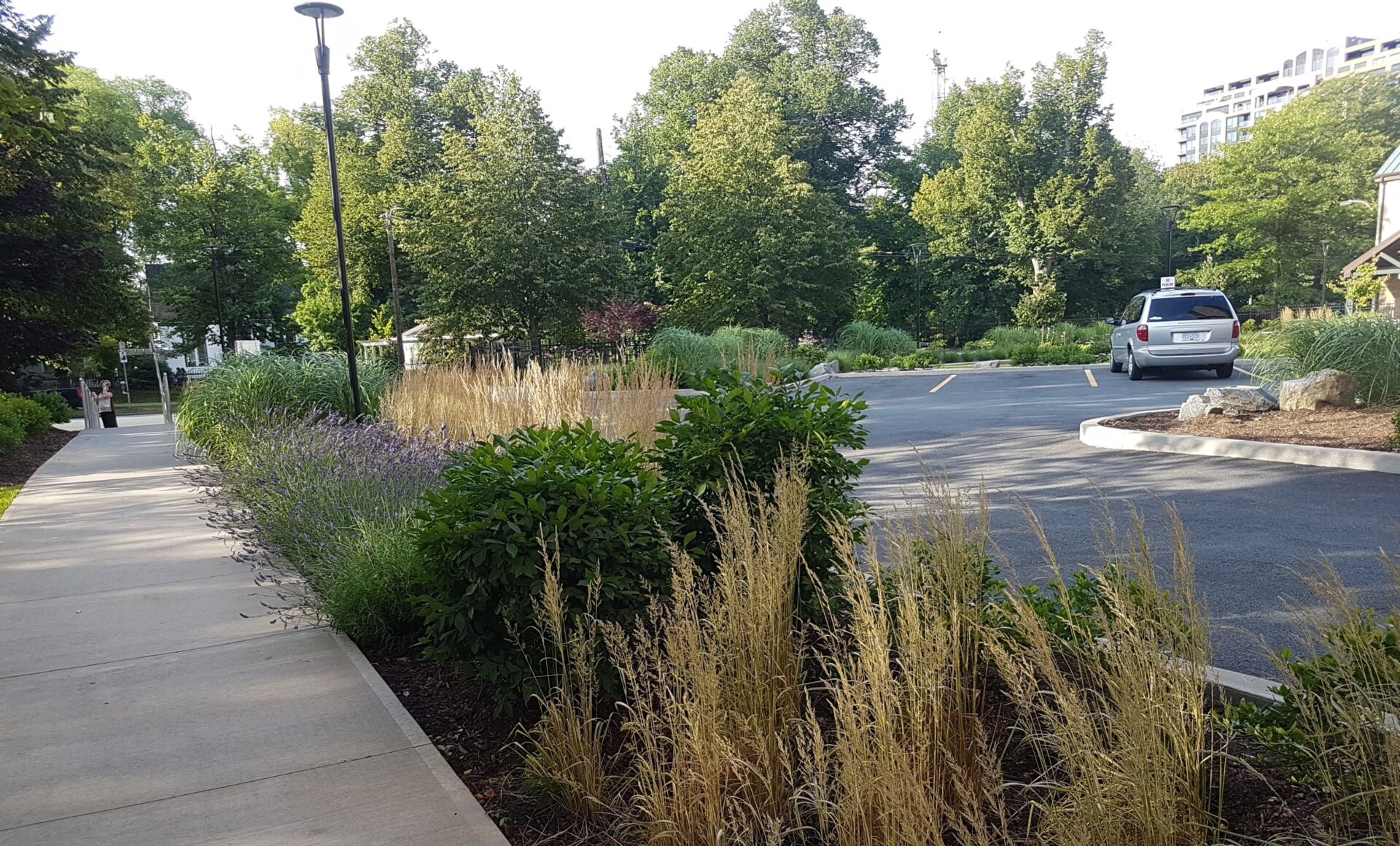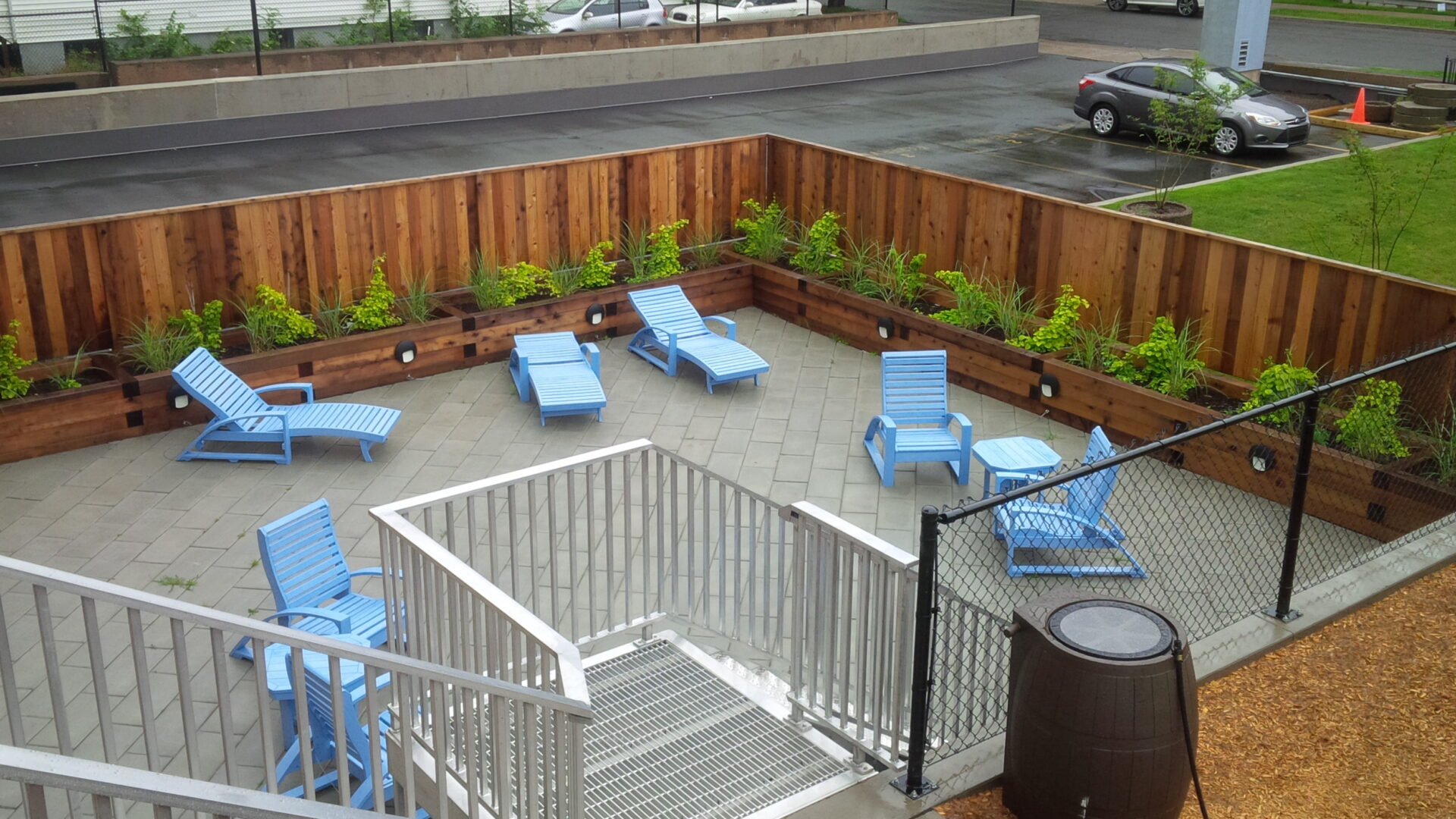 Creating Inspiring Outdoor Spaces
We combine landscape design, architecture, living elements, and inspiration from world travel to create beautiful, playful, and unusual outdoor spaces to love and enjoy.