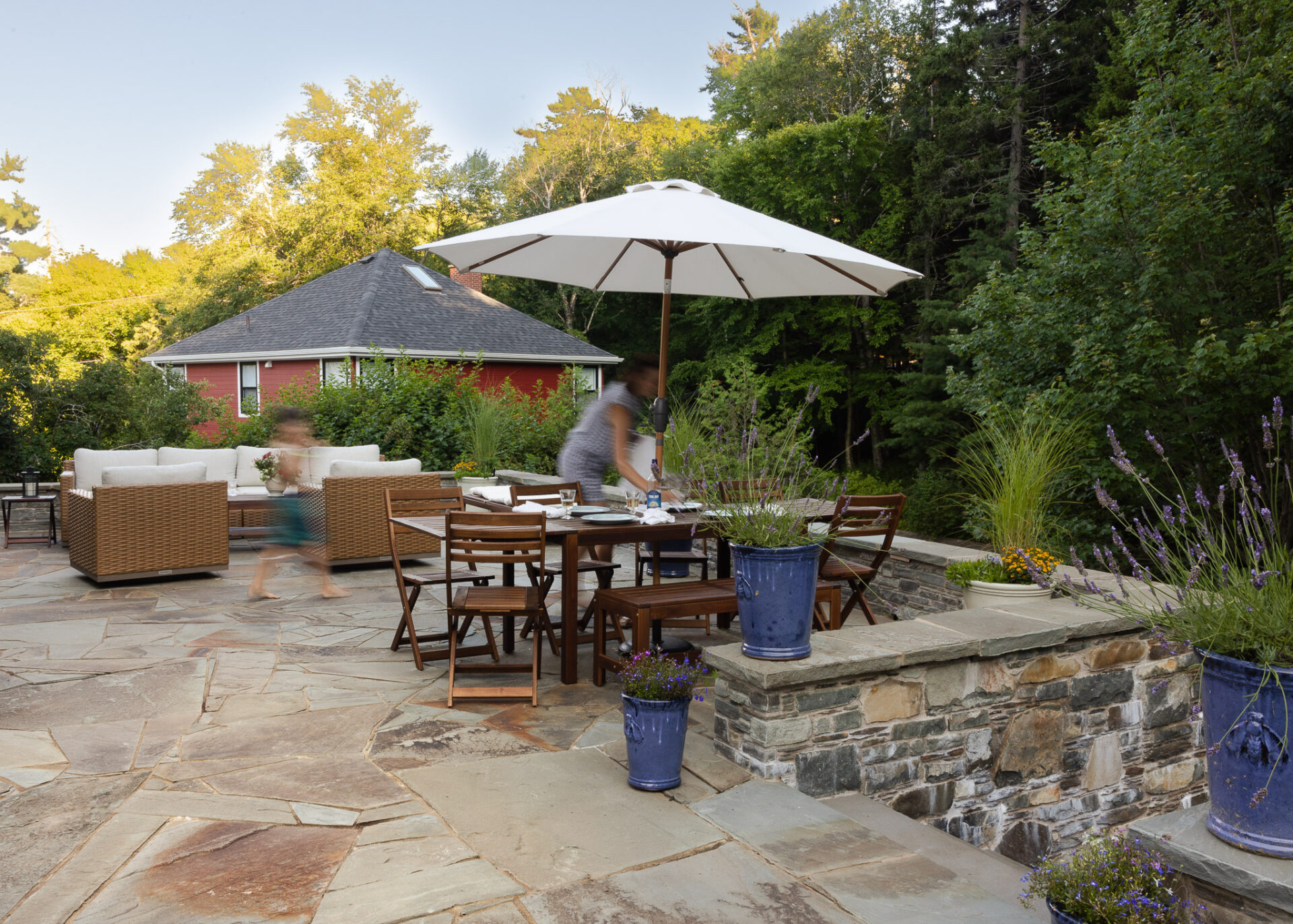 This young family wanted to redress their backyard in concert with an interior & exterior house renovation that included a deteriorating concrete patio and substantial retaining wall.
Outside! expanded the usable space, added a set of grand stairs to the play space below, incorporated a seat into the rebuilt retaining wall and designed an activity shed to house recreation equipment and help create enclosure. Large-scale flagstone, new and reclaimed bluestone, curated plantings, and landscape lighting create a serene setting for daytime play and nighttime entertaining.
Creating Inspiring Outdoor Spaces
We combine landscape design, architecture, living elements, and inspiration from world travel to create beautiful, playful, and unusual outdoor spaces to love and enjoy.