Canadians embrace winter activities and find creative ways to have fun and learn new skills. Outside! designed a snow playground where cross–country skiers learn essential skills through a playful obstacle course on manufactured snow.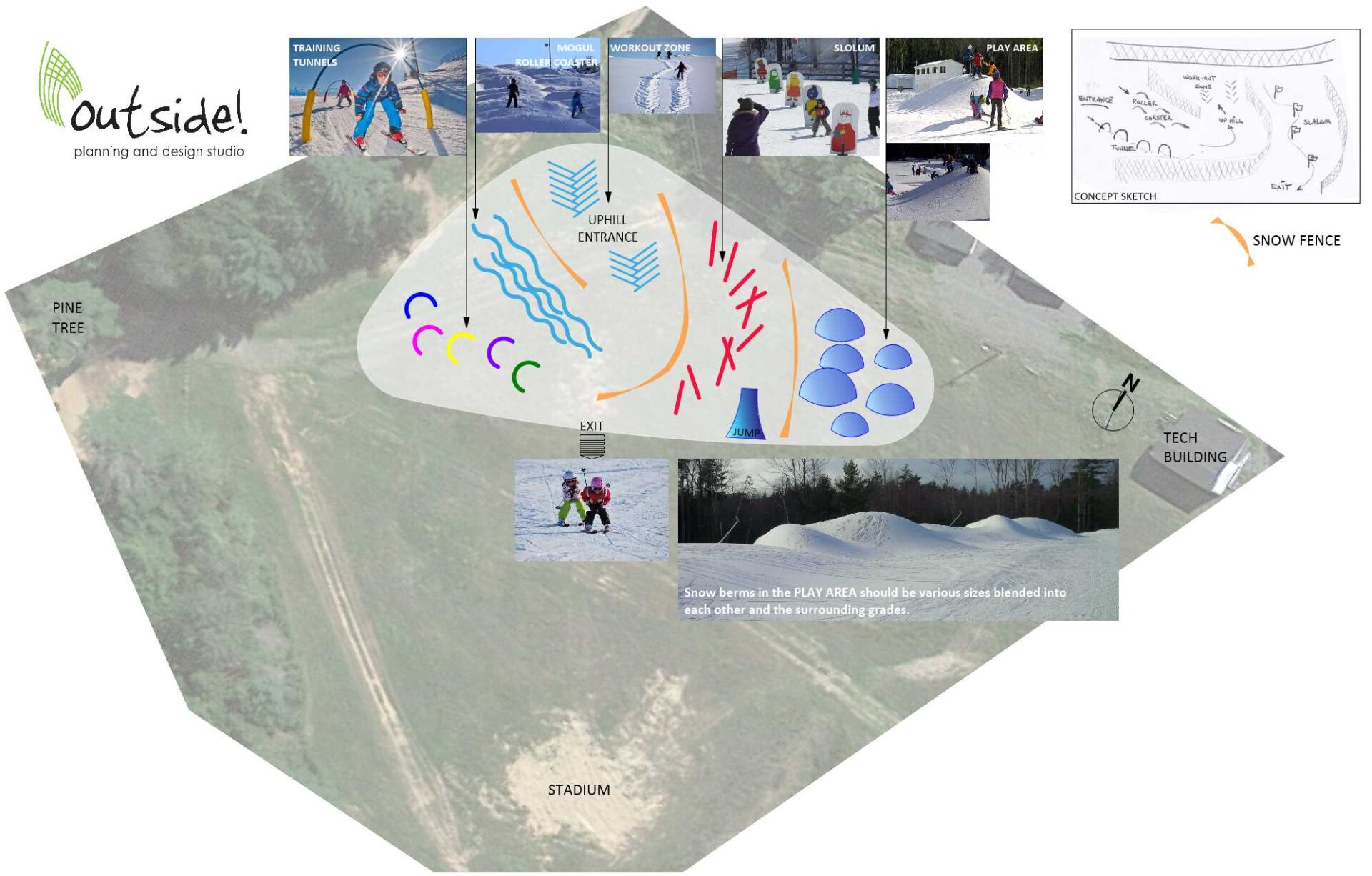 Creating Inspiring Outdoor Spaces
We combine landscape design, architecture, living elements, and inspiration from world travel to create beautiful, playful, and unusual outdoor spaces to love and enjoy.