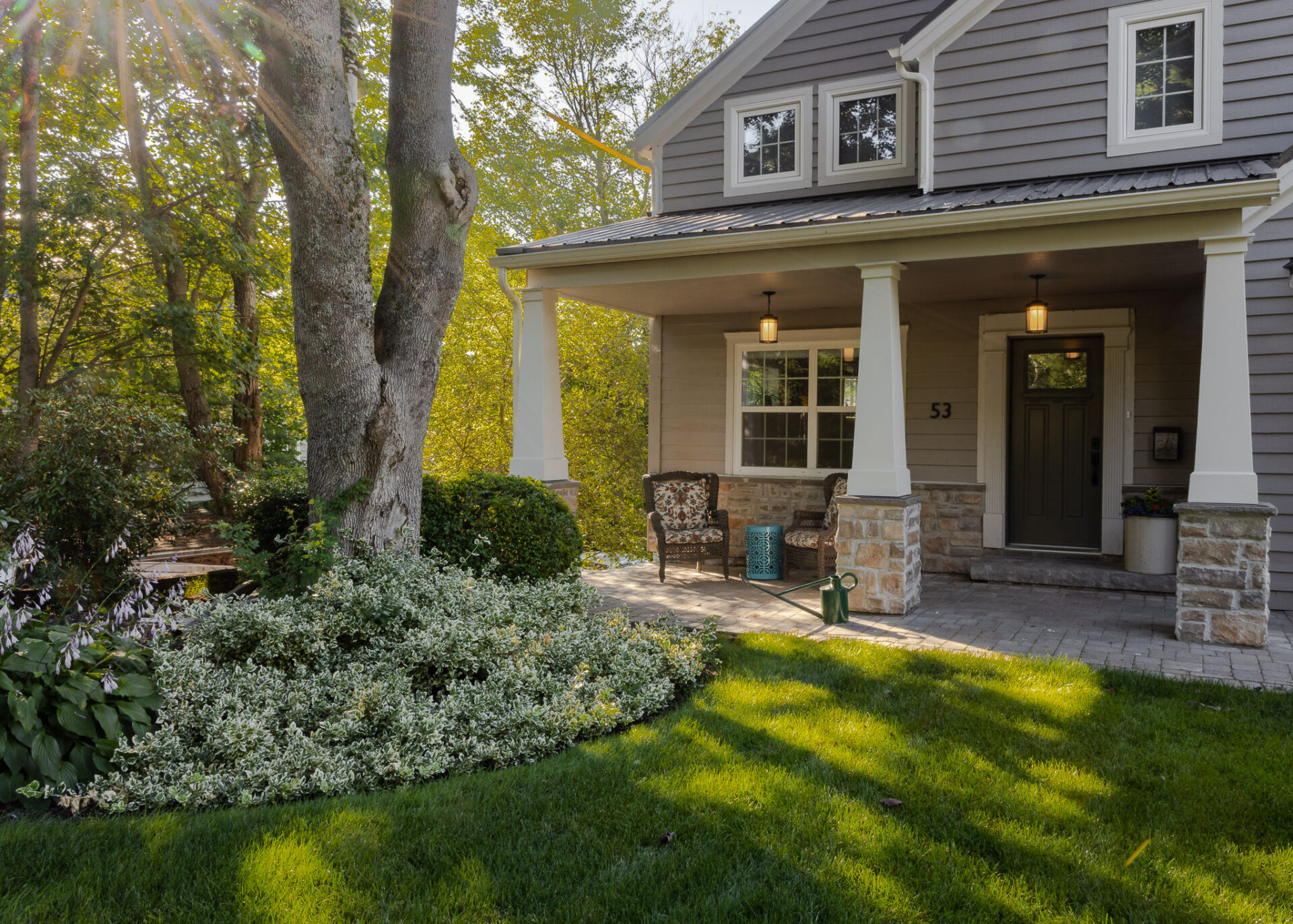 This lakeside home includes beautiful mature planting beds and incredible views.
Outside! developed a strategic plant relocation and maintenance plan for the client to reduce their work and encourage relaxation, contributing to amenities such as the front portico addition, a secluded fire pit area and landscape lighting.
Creating Inspiring Outdoor Spaces
We combine landscape design, architecture, living elements, and inspiration from world travel to create beautiful, playful, and unusual outdoor spaces to love and enjoy.